L'Oreal Professionnel Absolut Repair Lipidium Shampoo (250 ml)
L'Oreal Professionnel Absolut Repair Lipidium Shampoo (250 ml)
Age Group : Adults
Gender : Unisex
Sold By : Beauty International. and 1 more FBP
Quick overview
Get that long and strong beautiful hair you desired
Damaged hair adores this fabulous shampoo fix. The Absolut Repair Cellular Shampoo is enriched with Lactic Acid which is able to create saline bonds between the keratin chains exposed in the cortex of damaged hair fibres. It leaves damaged hair feeling stronger, softer and smoother and looking shiny and replenished. The formula gently eliminates residue while protecting the hair fibre and surface restoring agents. Part of L'Oreal complete salon system that provides parlour-like results at home, it effectively repairs damaged hair, making it stronger and healthier than ever before. This L'Oreal shampoo treats extremely dry hair and nourishes it inside out. With lactic acid technology, it penetrates hair fibre, reconstructs cortex cells and regenerates cell structure to treat the damage from within. The lactic acid technology not only rejuvenates the cells, but simultaneously smoothens the cuticles on the surface to offer shine to your hair. Whether it's dull, dry, frizzy, coloured or chemically treated, no matter how lifeless the hair is the Absolut Repair Cellular Lactic Acid Shampoo from L'Oreal Professional Paris is the only solution for all your hair problems.
Details
For soft and healthy hair use this damage repair shampoo daily to see visible results in ten days
Gently cleanses the hair and removes dirt and pollutants that causes dryness and dullness
Regular use not only prevents damage, but also offers improved hair protection
Creates Saline Bonds Between Keratin Chains
Suitable for all hair and scalp types when mildness is desired
Combined to create a delightful, creamy lather that gently yet thoroughly cleanses the hair
Forms an oily layer on the top of the strands that traps moisture
Suitable for use on all hair types
Additional Information
Apply to damp hair and lather. Rinse thoroughly. In case of contact with eyes, rinse immediately. This and other such haircare products are available at Purplle for measly rates. Purplle is the leading online cosmetics store bringing you top of the line beauty products at affordable prices.
Directions Of Use
Coat wet hair with liberal amount of shampoo. Gently massage the scalp and roots with fingertips to work into a lather. Lightly squeeze the shampoo from roots to ends. Leave on scalp for 2-3 minutes with gentle massaging to enable Shampoo extract to reach and fully act on the scalp and roots. Rinse thoroughly until all the shampoo is fully washed off.
About Brand
L'Oreal Professional is a brand that upholds strict standards of quality in the creation of high end beauty and wellness products. Since 1909, L'Oreal has been focused on producing high quality products in hair care that have revolutionized the cosmetics industry. Today, L'Oreal Professionals is a well-known brand used by professionals in salons around the country. L'Oreal has advanced research and development divisions where thousands of experts work ceaselessly to uncover revolutionary technologies in beauty and skin care. The products of L'Oreal Professionals are now available to everyone and can be used at home just the way they are used by professionals in salons.
Product Specifications
L'Oreal Professionnel Absolut Repair Lipidium Shampoo (250 ml)
Age Group
Adults
Container Type
Bottle
Gender
Unisex
Hair Type
All Hair Types
Natural
No
Range
Hair Professional Brands , L'Oreal Professionnel Serie Expert
Shampoo Variants
Shampoo
Quantity
250 ml
Usage
Repair & Rescue
Active Ingredients
L'Oreal Professionnel Serie Expert Absolut Repair Cellular Repairing Shampoo for Very Damaged Hair (250 ml) Contains : Lactic Acid : Relax and smooth the hair, making it more manageable. Helps restore strength and elasticity to hair.
Questions & Answers
Q:

What is so special about 'Serie Expert ' range? Answer This Question

A:

Loreal Professionnel Série expert range is a complete haircare system with exclusive home care programmes and in-salon treatments. It features innovative molecular precision technology. This advanced technology allows us to target specific parts of the hair to help deliver long-lasting results. With a range for every hair type, série expert provides the nourishment and protection needed for beautiful, healthy looking hair.

View all answers
Q:

require conditioner Answer This Question

A:

What you have heard is absolutely right. There are products with conditioners in it. But this one does not fit the bill. You can use the L'Oreal Professionnel Serie Expert Absolut Repair Conditioner along with this shampoo.

View all answers
Q:

Can we use this shampoo daily? Answer This Question

A:

This shampoo is meant for recovering damaged dull hair... over use of anything can also make some damage. And shampoo are recommended to be used thrice a week. So dont risk your hair using it daily

View all answers
Q:

Confusion between Absolut Repair Shampoo and Force Vector Shampoo Answer This Question

A:

You can find the solution for your hair here http://purplle.com/hair/shampoo?custom=af%3A1027%7C%7C%7C%7C&sort_by=rel
View all answered questions
Reviews of L'Oreal Professionnel Absolut Repair Lipidium Shampoo (250 ml)
Average Ratings
4.1
Out of
5
(
258
Ratings)
Have you used this product?
Refine Reviews
2 below average
my friend suggested me this shampoo and masque.although I was using Schwarzkopf repair rescue and was pretty happy with it but my hair are quite bouncy and rough so thought to give a change for better results,with first wash the results are quite amazing,soft hairs but after that the results are below expectations.it is not worth the price.if u r looking for silky smooth hairs then u can go for shampoo with lower price that can assure you altlest better results for sure.the price of this shampoo masque combo quite high and results and not at all worth it
jindal.ankita
15/07/16
See all 130 Reviews
Popular Searches Leading To This Page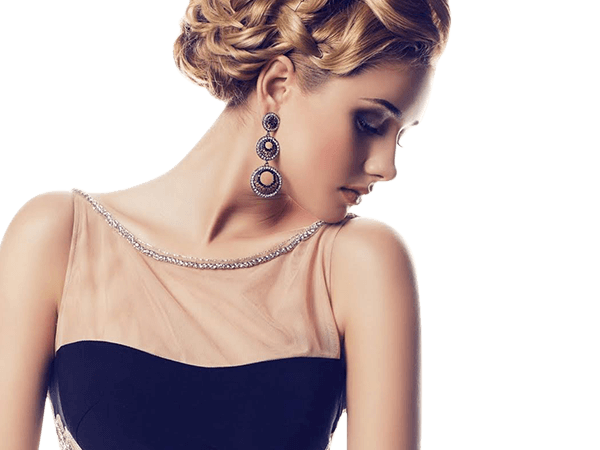 Close